Curtain Wall
In addition to the door and fixed light profiles, at Architectural Products we can also manufacture fire rated curtain wall to provide a fire rating up to EI90 (90 mins Integrity & Insulation). The system used is Schuco-Jansen VISS Fire.
VISS Fire E30, E60, E90
VISS Fire is a profile system for large vertical facades. The steel profiles have a narrow face width of only 50mm. Single glazing, double glazing or fire resistant panels can be used as infills. Outer cover cap profiles are available in a range of depths and shapes.
VISS Fire EI30, EI60, EI90
The profiles in an insulated system or the same as for the integrity only system above, the difference in the system is within the infill. In the event of a fire EI glazing becomes opaque giving a safe passage of exit without alarming occupants with the sight of a fire on the other side of the glazing. VISS Fire has also been approved with Janisol 2 doors. The range of different fully tested options gives the planner considerable creative freedom to produce attractive and sophisticated glazing designs for internal and external use.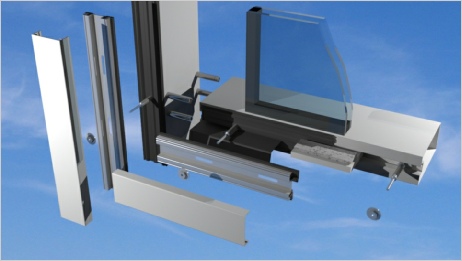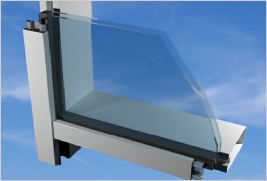 VISS Fire curtain wall construction
This shows an exploded view of how the system is constructed. We use fully welded steel glazing supports to take the load of the glass. The Stainless steel fireproof anchors ensure the pressure plate is seated correctly before the special M4/M5 Seating nut is tightened.
Please feel free to download some typical details here.