Fire Rated Screens
In addition to our main core business Architectural Products have identified that the current curtain walling and cladding markets call for the supply of steel fire rated screens, doors and windows to complement their own installations.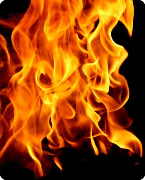 We have been an approved fabricator of the Schuco-Jansen system for many years and are a Schuco approved S.A.F.E (Schuco Approved Fire Expert), in that time have built up a steady customer base and cater for their requirements with no concern for the size of the order.
The Schuco-Jansen systems we use can be used in many configurations including: fixed screens, single leaf or pairs of doors, in single action and double acting formats.
The profiles are cold rolled hollow sections, available in varying widths that are 50 or 60mm deep. Made from 1.5mm thick steel strip, which is pre-galvanised on both sides to offer protection internally as well as externally.
All corner joints are structurally welded and finished flush to provide a complete seamless joint that is then fully protected against corrosion prior to any finishing process.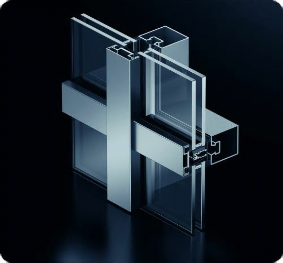 The products can be wet tape or dry glazed with either standard or fire resistant gaskets. A variety of snap-over, hidden fixing beads are available, to accommodate for the use of varying thickness of fire resistant glass.
The Schuco-Jansen systems have been tested to various international standards for many different applications.
All of our frames can be polyester powder coated to any standard RAL colour.
We can provide our screens complete with the infill of your choice, whether it is single glass, double glazed units or fire rated insulated panels. We work closely with Vetrotech, who provide the majority of our fire rated glasses and ensure the correct product is used to suit your requirements. Fire rated infill panels are fabricated by ourselves, usually from galvanised steel sheets bonded to a Superlux inner core to provide a high performance fire rating.
Integrity only or Integrity & insulation?
Fire rated screens are available in two types of fire rating. Integrity only or Integrity & Insulation.
Integrity only
An integrity only screen in the event of a fire, will remain in position within the envelope of the building. The glass in an integrity only screen will remain clear and provides a means for a safe passage of exit. An integrity only screen can be identified by the prefix "E" followed by the time in minutes the screen is fire rated for. For example a screen rated 30 minutes integrity only would be shown as E30.
Integrity & Insulation
In addition to the integrity of the screen, as the name suggests, an integrity and insulated screen would also provide an insulation against the heat passed from the fire side to the unexposed side of the screen. Generally, insulated glass will form an opaque layer preventing occupants from seeing the fire on the other side of the barrier and therefore reducing panic when exiting a building. An integrity and insulated screen can be identified by the prefix "EI" followed by the time in minutes the screen is fire rated for. For example a screen fire rated for 60 minutes would be shown as EI60.
For further information or help on your fire rated requirements, please call our office and we will be happy to discuss these with you.
If you would like to download some typical details, please feel free to do so here.